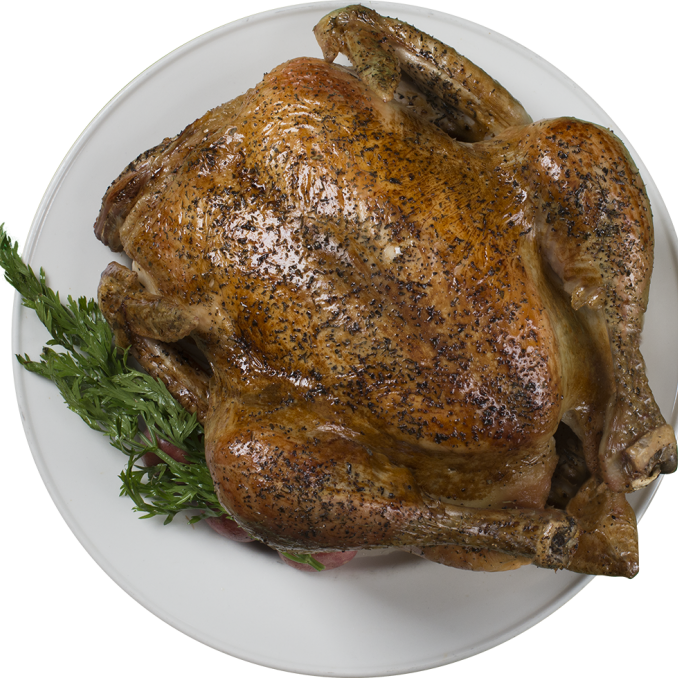 Chicken Whole
Great for a 'no worry' meal. Just roast 'low and slow' stuffed or not for a mouth-watering meal that everyone will love. The best way to check if fully cooked is inserting a meat thermometer in the thigh meat and once a temperature of 160 F is reached, remove from heat and let stand for 5 minutes before carving. The tantalizing smell while cooking will set your mouth watering.
Fresh Whole Roasting chicken-approximately 7 - 8 lbs each. Our chickens are much larger than what you will find in the grocery store. We find that the large size helps us achieve the perfect balance of taste, moisture, and can feed up to 6-8 adults.
 
Price per lb $ 6.50
Estimated Cost Per Item $ 43.75

Bulk Price per lb $ 5.25
Bulk Estimated Cost Per Item $ 35.00
Minimum Bulk Quantity 5 +

PLEASE NOTE: All of the costs are estimates only. Each item will be weighed when you pick up your order and you will be charged based on the exact amount based on the price per lb cost.