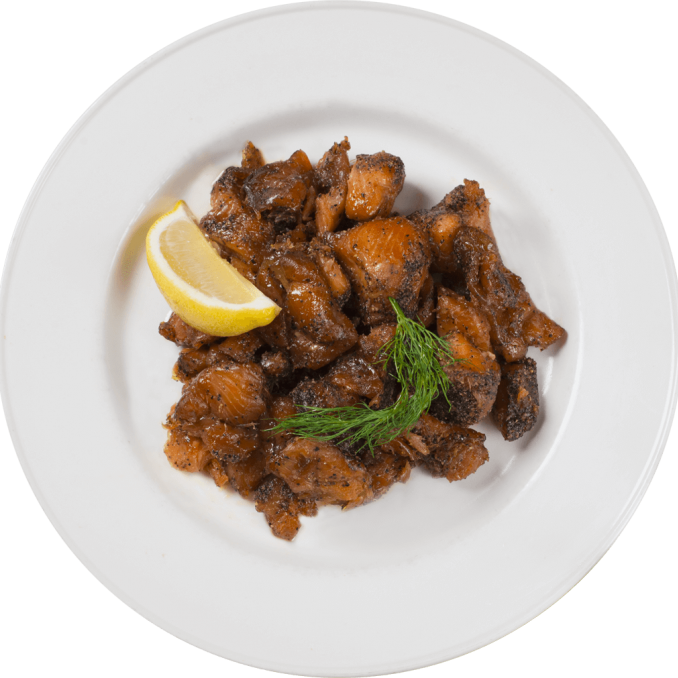 Nuggets Peppercorn Candied
These peppercorn nuggets are incredibly flavorful with just the right amount of "kick"! Once the package is opened, you won't be able to stop nibbling!
Frozen. Approx 1 lb bag. Smoked Chinook Salmon seasoned with peppercorns. Just thaw and eat!
 
Estimated Cost Per Item $ 29.50

Minimum Bulk Quantity 1 +

PLEASE NOTE: All of the costs are estimates only. Each item will be weighed when you pick up your order and you will be charged based on the exact amount based on the price per lb cost.