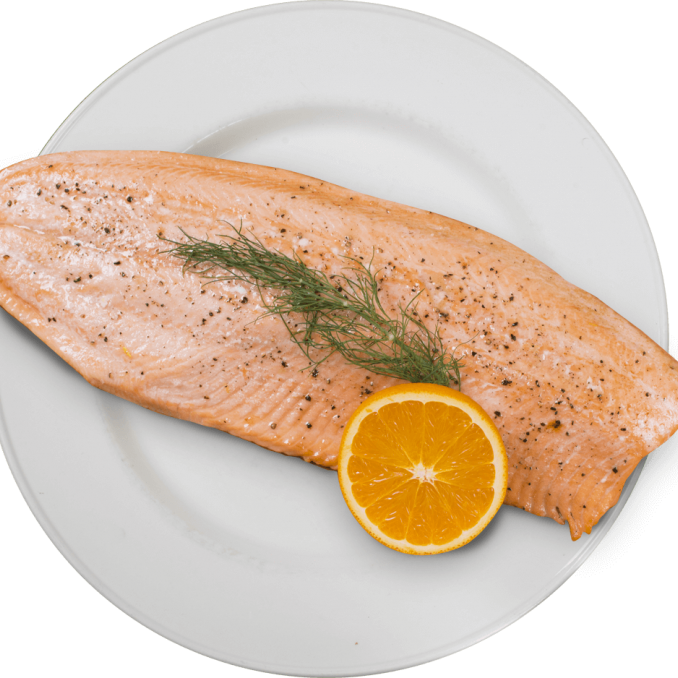 Salmon Fresh Fillet
Superior quality, by far the best salmon you will ever experience! If you enjoy salmon, you will LOVE this!
Fresh Chinook Salmon fillet, approx 2 - 3 lbs
Flown in fresh the day before deliveries for the freshest salmon you can find in Alberta.
Price per lb $ 20.30
Estimated Cost Per Item $ 56.00

Bulk Price per lb $ 18.05
Bulk Estimated Cost Per Item $ 50.00
Minimum Bulk Quantity 5 +

PLEASE NOTE: All of the costs are estimates only. Each item will be weighed when you pick up your order and you will be charged based on the exact amount based on the price per lb cost.