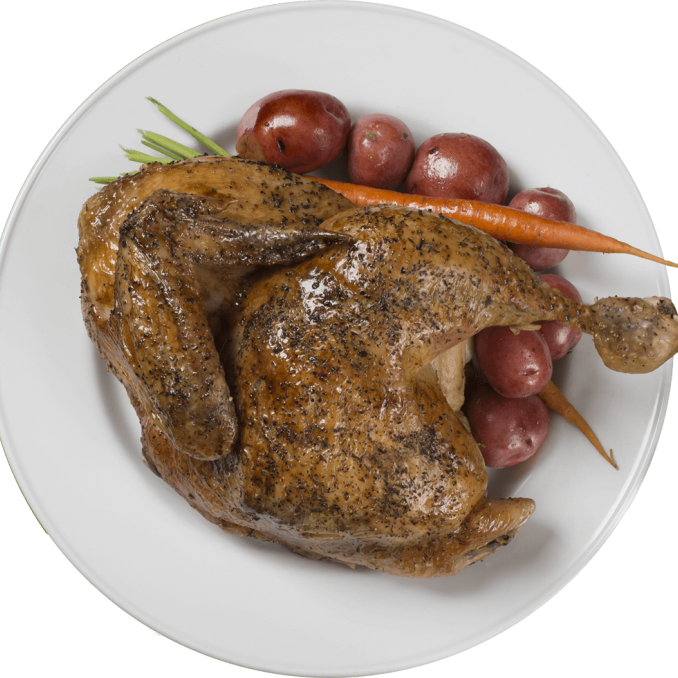 Chicken Half (Bulk Only)
Quality and taste are the same but the half chickens are great for smaller gatherings. Our half chickens roast up beautifully on the BBQ or in the oven.
5 half chickens are individually wrapped in 1 bulk bag of half chickens.
Only sold in bulk bags.
Approx. weight of 1 bulk bag is 18 - 20 lb.
 
Price per lb $ 5.50
Estimated Cost Per Item $ 90.00

Minimum Bulk Quantity 1 +

PLEASE NOTE: All of the costs are estimates only. Each item will be weighed when you pick up your order and you will be charged based on the exact amount based on the price per lb cost.